Dr. William Foley, D.O., M.Sc.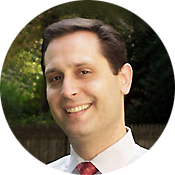 Dr. William Foley DO MSc founded Boston Osteopathic Health in 2008, using his extensive knowledge of conventional and alternative medicine combined with traditional osteopathic manipulation to offer his patients the most comprehensive care possible.  From that time, Boston Osteopathic Health has blossomed to include two additional physicians and two sites to meet increasing patient needs.
Dr. Bill Foley is an Osteopathic Family Physician Board Certified in Family Medicine, Neuromusculoskeletal Medicine, and Osteopathic Manipulative Medicine.  He recently was appointed to Assistant Professor at the University of Massachusetts Medical School, and is Clinical Instructor of Family Medicine for Tufts School of Medicine.  He has also served as an Assistant Professor of Osteopathic Manipulative Medicine at the University of New England. Additionally, he has been the Director of Osteopathic Manipulative Medicine at St. Vincent's Hospital, the University of Massachusetts, and the Great Brook Valley Health Center.  He is serving as the current President of the Massachusetts Osteopathic Association.
Dr. Foley has lectured at local, national, and international medical conferences for such groups as Harvard Medical School, the Cranial Academy, the American Academy of Osteopathy, Melbourne Studies in Biodynamic Osteopathy, the Swiss Osteopathic Center for Kids, (Japan) and the Massachusetts Academy of Family Medicine. He has also conducted research using osteopathic manipulative treatment (OMT) for carpal tunnel syndrome and TMJ syndrome.  As a teaching member of the Berkshire Osteopathic Study Group, the A Still Sutherland Study Group, he delivers several osteopathic lectures throughout the year.
Dr. Foley is currently conducting 3-4 day conferences for advanced osteopaths on topics including Osteopathic Treatment of the GI system, The Treatment of the Pregnant Patient, and Advanced Anatomy and Osteopathy.  Please see the link for further details.