Dr. Kristin L. Foley D.O., C.M.D., H.M.D.C.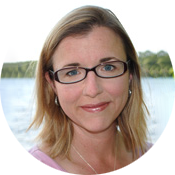 Dr. Kristin Foley D.O., C.M.D., H.M.D.C. is board certified in Family Medicine and Geriatric Medicine. She has been practicing traditional osteopathy since 2004. Currently, she is also Hospice Medical Director at Kindred Hospice. As well, she is a voluntary assistant professor at University of Massachusetts Medical School in the Department of Family Medicine and Community Health. She has served as Medical Director of three hospice organizations in Central Massachusetts. She has lectured extensively on topics of geriatric and family medical care for Internal Medicine and Family Medicine resident physicians, geriatric fellows and medical students at University of Massachusetts.
Dr. K. Foley graduated with highest honors in Biology from Bates College with a Bachelor of Science in 1993. After working in neuroscience research in Alzheimer's disease at Massachusetts Institute of Technology and traumatic brain injury at the University of Pennsylvania, Dr. Foley earned her medical degree at the University of New England College of Osteopathic Medicine in 2001. She completed her residency in Family Medicine at University of Massachusetts in 2004 after being chief resident in her final year. She completed her fellowship in Geriatric Medicine at University of Pennsylvania in 2005. She also holds is a certified Medical Director (CMD) and a Hospice Medical Director (HMDC).
Dr. K. Foley is a board member of the Massachusetts Osteopathic Society which is a non-profit organization which supports osteopathic physicians in the Commonwealth of Massachusetts. As well, she is a member of the American Academy of Family Practice and the Cranial Academy.  Before joining Boston Osteopathic Health in 2012, she served as attending physician and geriatric fellowship faculty at UMass Medical School.
Dr. K. Foley has a specialty practice in traditional osteopathic comprehensive care of patients at Boston Osteopathic Health, treating acute and chronic disorders using osteopathic treatment. She sees palpation and human touch as vital components to connecting to patients and providing effective medical care. She believes in thoughtful and sensitive review of medication delivery, with elimination of ineffective or harmful pharmacologic agents. Her appreciation of the infinite beauty and complexity of the human body drives her passion for osteopathic care.
"As a busy mom and physician, I fully understand the challenges of balancing self-care with stress and life responsibilities.  I strive to work with patients to find what works for them to maximize their health needs."