Services Offered at Boston Osteopathic Health
Whether you are facing a health crisis or simply want to maximize health and longevity, Boston Osteopathic Health is here to meet your needs. At Boston Osteopathic Health, we combine traditional osteopathic manipulation with both conventional and alternative medicine to provide a more comprehensive approach to health. We see our patients as whole human beings taking into consideration body, mind, and spirit. Each person is unique and requires individualized analysis and treatment. Here at Boston Osteopathic Health we work with the innate healing forces in the body and look for the root cause of disease so our patients can achieve their highest potential.
What to expect at your osteopathic visit
After a thorough history and an osteopathic physical exam, the patient, preferably dressed in loose comfortable clothing, lies down on the treatment table. Typically, your osteopath will place his or her hands underneath or over some part of the body to evaluate tissue function and structural dynamics.
A thorough diagnosis connects the patient's history and physical exam to the structural evaluation. Treatment involves a gentle hands-on approach to free the areas of the body in which motion has become restricted. By cradling the head, the sacrum (tailbone), or other areas of the body, gentle pressures and repositioning movements are applied to free the bones, tissues, and fluids that have become restricted. During treatments, some patients only sense a gentle touch while others feel their body change immediately. Some simply feel a deep sense of relaxation, and others feel nothing at all.
On occasion, different techniques or modalities may be used, based on what the osteopath feels is most appropriate for you at that time. These may include gentle soft tissue techniques, such as counterstrain or myofascial release, or thrusting techniques, which DO's call "high velocity-low amplitude" technique. All of these modalities are performed with very little force. Whatever techniques are used, the principles upon which the treatment is based do not change. We are still looking for the health within our patients and are working to support the innate capacity for healing within them. Therefore, we will always discuss what we are going to do with you before we apply any new modality of treatment and we will apply it with respect for your comfort and for the needs of your system. There are rarely, if ever, contraindications to the use of Osteopathic treatment, even though there may be a particular technique that might not be appropriate for an individual patient based upon their condition or their preferences.
An initial osteopathic consultation is 60 minutes with follow up visits scheduled for 30 minutes. The osteopathic manipulative treatment itself is usually 20 minutes in duration.
What to wear for your treatment
Patients are treated fully clothed, except for shoes. Wear comfortable, loose fitting clothing, or bring some with you, when possible. For women, pants are preferred. Please refrain from perfumes and strong fragrances, as some of our patients are chemically sensitive. It helps to be as relaxed as possible before your treatment, so please refrain from consuming stimulants such as coffee and nicotine right before your treatment.
What to expect after your treatment
Typically, patients feel very relaxed and peaceful after a treatment. Occasionally patients experience one or two days of feeling tired or mildly sore. This is normal and can indicate that the treatment process is continuing and that the injury pattern or dysfunction is starting to heal. The time it takes one to heal is dependent on many factors, but in general, the more chronic the issue, the longer it may take. We would usually expect to see some signs of improvement within the first 4 to 5 treatments.
What to do after your treatment
Because osteopathic treatment alters the dynamics of tensions held by the tissues and fluids, we recommend that patients "take it easy" for the first two to three days after each treatment. In other words, get adequate rest, limit or eliminate high impact or intense work-outs, avoid excessive alcohol or caffeine, and keep well hydrated with water. Your osteopath may give you other recommendations that are specific for you.
Osteopathic care as part of a complete treatment program
Your osteopathic physician will collaborate with other members of your health care team (other physicians, as well as physical therapists, acupuncturists, counselors, etc.) as needed. Your osteopath may also recommend any of a variety of other complementary healthcare modalities, such as dietary changes, nutritional supplements, homeopathy or therapeutic exercises, as part of your overall treatment plan.
It is also preferable, although not absolutely necessary, to schedule other types of constitutional treatments, such as massage, acupuncture, PT, OT,and homeopathy, more than 72 hours before or after osteopathic treatments. The reason for this recommendation is that the normal healing process takes about 72 hours to fully mature, so this timing allows your system adequate time to fully respond to each treatment before the next is introduced.
What can Osteopathy Treat?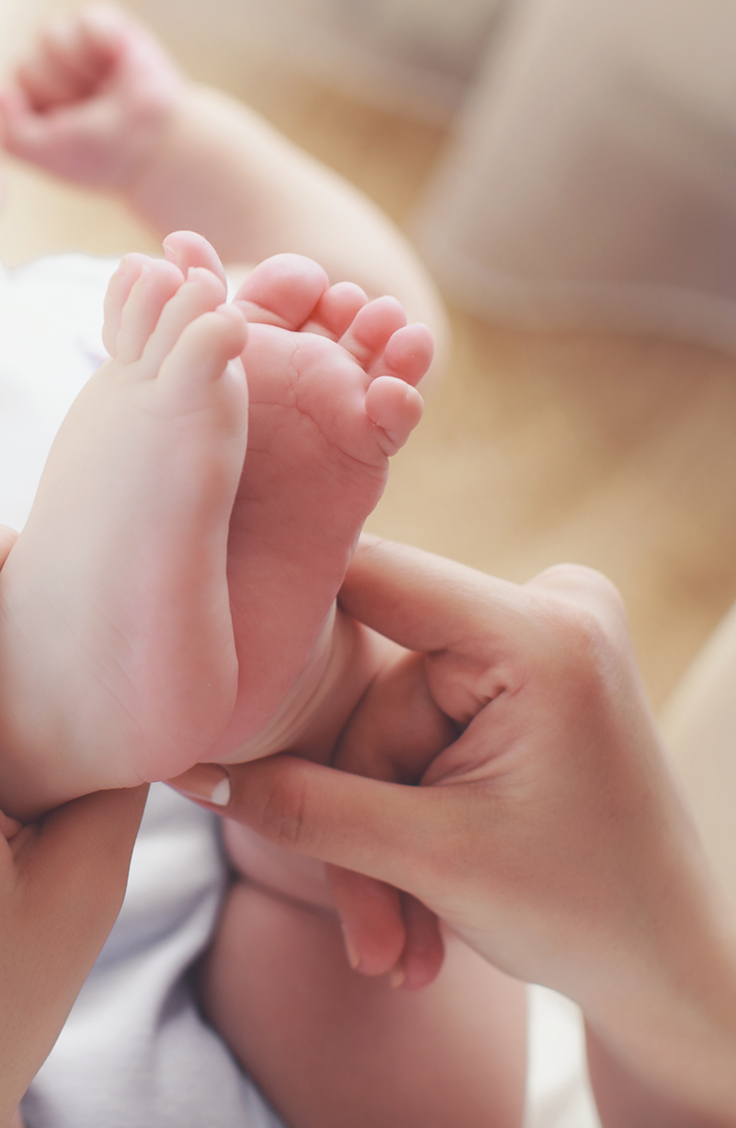 The treatment of infants and children
Osteopathic treatment of children is safe and effective for infants through adolescents for a variety of conditions. Accommodations are made to make your baby or child as comfortable as possible with the treatment process, but it is not uncommon for babies to cry at some point during a session. It has been our experience that this is often a physiologic response which enhances the effects of the treatment. We may ask for your help in engaging your child with soothing music, toys, books and stories, which can be effective ways of helping them to gain the most benefit. Babies may fall asleep during the treatment process and are generally more relaxed following OMT, often sleeping more soundly that evening.
It is important to realize that even the "normal" processes of labor and delivery and of growth and development are stressful events for infants and children. We believe that it is valuable, therefore, to treat babies as soon as possible after birth, even if the birthing process was not considered to be "traumatic". We also recommend osteopathic treatments every 6 months throughout childhood, when their bodies are changing rapidly and dramatically.
Conditions commonly treated with OMT include:

Dental
Orthodontic Problems, TemporoMandibular Joint Syndrome, Malocclusion, Advanced Lightwire Functional Appliance (ALF) dental appliance combination treatment

Digestive
Constipation, Irritable Bowel Syndrome, Nausea, Diarrhea, Inflammatory Bowel Disease

Ear, Nose, and Throat
Chronic Ear Infections, Chronic Tonsillitis, Sinusitis, Throat Pain, Tinnitus

Genetic
Congenital Malformations, Down Syndrome

Genitourinary
Bedwetting, Prostatitis, Urinary Incontinence

Neurological
Dizziness and Vertigo, Head Trauma, Migraine Headaches, Post Concussion Syndrome, Post-MVA Inertial Injury [Whiplash], Seizures, Visual Disturbances, Dementia, Parkinsons Disease

Orthopedic
Kyphosis, Lordosis, Postural Imbalances, Scoliosis

Pediatric
ADD, ADHD, Autism, Behavioral Problems, Cerebral Palsy, Colic, Developmental Delays, Failure to Thrive, Learning Disorders, Otitis Media [ear infections], Plagiocephaly [misshaped head], Spitting Up, Strabismus [Crossed-Eyes or Lazy Eye], Sucking Difficulties

Pregnancy
Back Pain, Groin Pain, Varicose Veins, Prevention of Labor Problems

Psychiatric
Anxiety, Depression, Post Traumatic Stress Disorder, Sleep Disturbances

Respiratory
Allergies, Asthma, Bronchitis, Frequent Colds, Recurrent Sore Throats

Somatic
Osteoarthritis, Fibromyalgia, Joint or Muscular Pain

Complex Conditions
Multiple Chemical Sensitivity, Chronic Tick-borne Illnesses, Complex Regional Pain Syndrome (Reflex Sympathetic Dystrophy), Mast Cell Activation Disorders, Autoimmune Illness