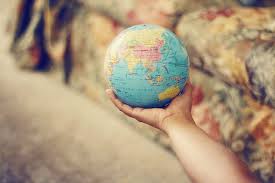 Getting ready to travel abroad? International trips require more than just a passport. Whether you're traveling for work or vacation, it always helps to have a checklist that includes resources to safeguard your health. While there is no way to completely guarantee an ailment-free trip, here are a few tips that can lessen your risk and keep your next trip on a course to good health.
Pre-Trip Vaccinations
Before embarking on your international trip, consult your physician or schedule a visit with a local travel medicine clinic. You want to be aware of the vaccination guidelines for your itinerary including recommendations for those traveling with children, pregnant women and those with chronic disease and compromised immune function. Hepatitis A, polio, yellow fever and typhoid are examples of vaccinations either recommended or required depending on your destination. Many travel vaccines require multiple shots and adequate time to become fully effective, making it important to visit a physician at least 4-6 weeks before traveling abroad. While some vaccines provide partial protection after a single dose, your physician can counsel you on other ways to reduce your risk of illness. Post-vaccination reactions are typically minor and require only a pain reliever or cold compress to relieve soreness at the injection spot, but sometimes serious adverse reactions, such as shortness of breath, tightness in the throat, body swelling or rash, can occur. In this situation, it is important to seek medical attention immediately. Travelers should try to educate themselves by visiting the following websites:
These sites provide current and detailed information as well as highlight any alerts in place for your travel destination.
What You Should Pack
While you can't predict what will happen on your next trip, you can prepare for minor health issues that may arise by packing the following key items:
Prescription medication in the original bottles and in your carry-on luggage. Some countries do not let visitors bring in certain medications. Check with the American Embassy or Consulate to make sure that your medicines will be allowed into the country you are visiting.
Copies of your passport and travel documents. Place a copy in each piece of luggage in case you lose the originals and leave a copy at home with a friend or relative.
Photocopy of most pertinent medical information, including a copy of vaccinations record since some countries require it for entry.
Health insurance card (regular plan or supplemental travel)
Three-inch Ace-type bandage and regular bandages
Disposable or digital thermometer
Insect repellent with picaridin, oil of lemon eucalyptus or DEET . A recent Consumer Reports rated 15% DEET equally effective as 30% DEET for mosquito & tick protection. A product with picaridin, thought to safer than
DEET was highly rated as well.
Pain/fever reliever (aspirin, ibuprofen, Tylenol)
 Topical antibiotic cream and hydrocortisone cream
Antidiarrheal medication: a high quality probiotic, or others (i.e. Pepto-Bismol, Immodium)
Antihistamine and/or decongestant
Water purification tablets
Antiseptic towelettes or hand sanitizer (at least 60% alcohol)
Sunscreen with sun protection (SPF) of 15 or higher (UVB exposure protection), and protects against UVA exposure by containing either zinc oxide or titanium dioxide.
Aloe gel (to treat sunburn)
For more destination-specific recommendations see the Healthy Travel Packing List at cdc.gov/travel. Don't let lack of preparation derail your travel plans. Having the right resources at your disposal for common ailments can keep a minor health issue from spiraling out of control.
Pre-Trip Immune Support
By being proactive illness can often be prevented through lifestyle changes and taking supplements that support your immune system. Healthy gut flora (good bacteria), important for immune function, can be cultivated by either taking a high quality probiotic or eating fermented foods such as sauerkraut and kefir. Medicinal mushrooms can provide immune support as they have demonstrated properties that fight against bacteria, viruses and fungi. In addition, getting plenty of sleep, staying well hydrated, regular exercise and managing stress levels all can enhance immune function.
The Road to a Healthy Trip
Staying informed and following proper health guidelines are essential to keeping your next trip on course. On long flights, try to get up frequently to walk the aisle or do calf raises in order to prevent deep venous thrombosis (DVT) that can lead to pulmonary embolism. Travelers with a chronic medical illness should seek travelers insurance with assistance and evacuation coverage. For this type of insurance the following resources are available.
Travelers experiencing unusual symptoms following a trip should visit their physician as soon as possible. Prevention and immediate action are key points of defense against common travel ailments.
Preventive medicine is just one aspect of care osteopathic physicians provide. DOs are trained to consider the health of the whole person and use their hands to help diagnose and treat their patients using osteopathic manipulative treatment (OMT). DOs trained in the U.S. are fully licensed to practice the entire scope of medicine.